We are always looking for people with a passion for technology and customers. Take a look at our available positions or send us an open application.
Our Values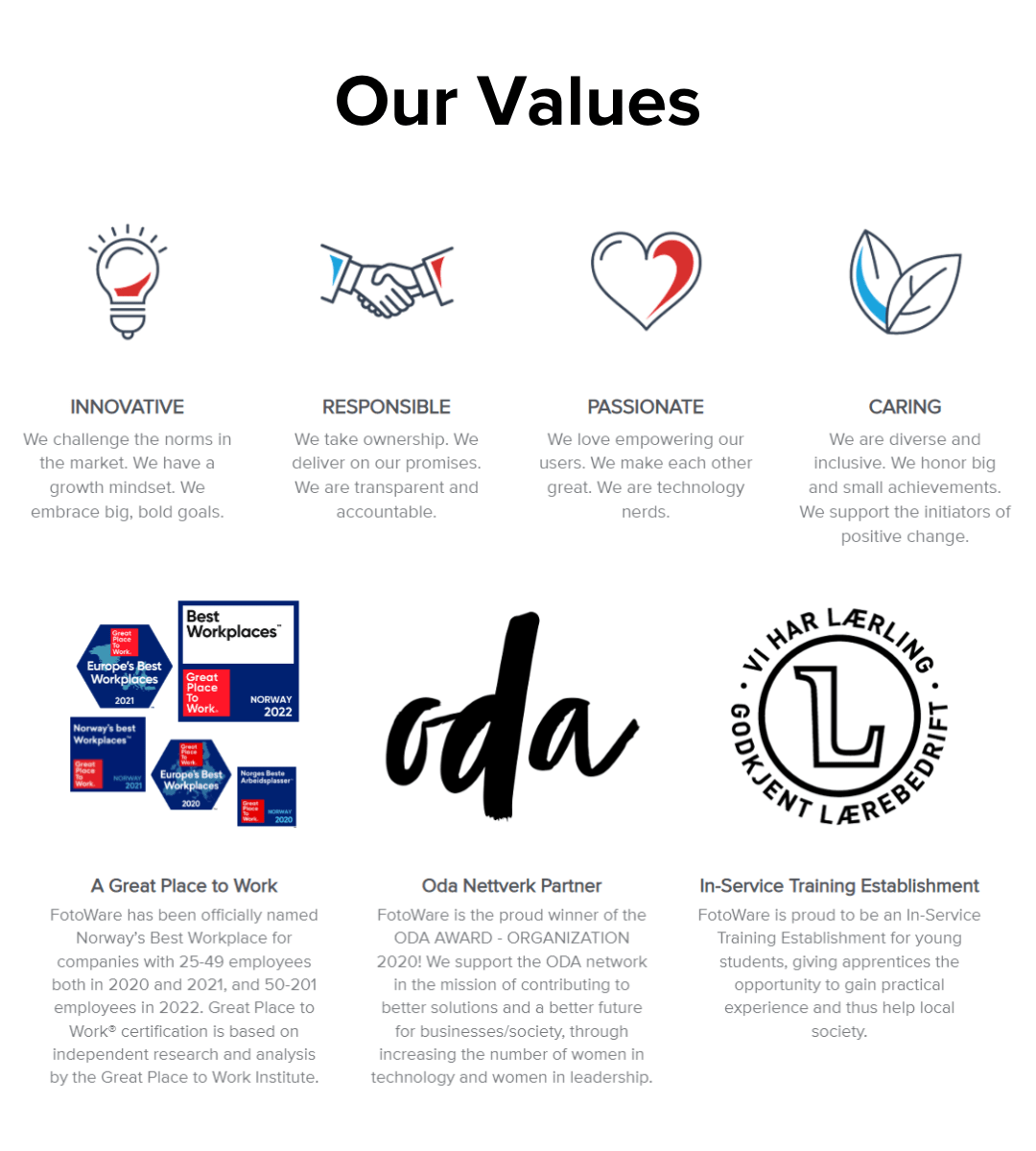 About FotoWare
Enabling people and organizations to do more with their content
FotoWare is a Norwegian software company which, in the space of 20 years, has become a world-leading provider of Digital Asset Management (DAM) solutions. FotoWare was founded in 1997 by Ole Christian Frenning (former press photographer 1974-1985 and photo editor of Aftenposten 1985-1991) and Anders Bergman (former leader of development at Hasselblad Electronic Imaging 1985 - 1994), and was one of the first in the world to offer a DAM system.
More than 350,000 users and 4,000 customers in a wide range of industries worldwide use FotoWare today.