Customer & Partner Experience
·
Oslo
FotoWare seeks Legal & Compliance Manager
Do you want to be part of our team? We would like to hear from you!
FotoWare is a Norwegian software company that develops and delivers advanced and innovative Digital Asset Management (DAM) solutions to customers worldwide. We are proud to work with some of the world's leading brands and organizations, such as the Financial Times, Marks & Spencer, London Metropolitan Police and many more. Together, we enable people and organizations to do more with their content.
Our customers are at the core of who we are and what we do, and we are now looking for a Legal and Compliance Manager to join our team. The role is responsible for all legal matters in our company including external compliance regulations, business relations and legal strategy. The purpose is to preserve the company's integrity by ensuring compliance in every aspect, both legal and ethical.
We are a fast-growing company, and you will experience a varied workday with different procedures and tasks. FotoWare is a place where you will have opportunities for influencing your own role.
As Legal and Compliance Manager you will…
Draft, review, and negotiate various agreements, and offer legal follow-up of various types of cases.
Assist in certain sales process with corporate customers including RFP/RFI processes. Join our KAM / Sales teams in customer meetings and negotiations where legal advisory is beneficial.
Identify / anticipate risks and opportunities across the business and contribute to driving / promoting proactive behavior and best practices.
Be part of the Mergers and Acquisitions team during due diligence processes as well as post-merger integrations.
Be responsible for keeping all standard legal documents up-to-date and compliant, such as NDA, SLA, ToS.
Act as the Chief Data Processor - own data protection and data security policies and ensure our procedures are GDPR compliant.
Prepare reports for senior management and external regulatory bodies as appropriate.
Being an advisor and discussion partner for various roles in the company.


Professionally you have...
Master's degree in law.
Knowledge and understanding of both Norwegian and international law.
At least 5+ years of work experience in a law firm and / or as a legal advisor in an international environment.
A high degree of professional ethics and integrity.
A strong legal experience in corporate and commercial matters.
Experience with managing external legal counsels.
Strong written and oral communications skills in both Norwegian and English.


It will be beneficial if you have…
Relevant experience with M&A.
Knowledge of IT regulatory, including SaaS contracts.


As a person you…
Are a team player, focused on accomplishing common goals.
Are solution oriented and accountable.
Have good arbitration and mediation skills.
Have the drive and commitment to work in a highly dynamic environment.
Work well independently and take responsibility and ownership.
Have a growth mindset and are willing to learn new things.


FotoWare offers you…
A central position in an international environment filled with possibilities for personal and professional growth.
An inclusive workplace which values flexible workstyles, workhours, and diversity (with 38% women and 30 different nationalities).
A company certified as Great Place to Work and awarded Norway's Best Workplace 2020, 2021 and 2022. We were also awarded one of Europe's Best Workplaces in 2020 and 2021.
A key role in a company with more than 25 years of experience in helping thousands of customers globally to manage their digital media files and workflows.
We encourage a culture of integrity, collaboration, and curiosity. In FotoWare, everyone can make a difference.

In addition to your CV and a cover letter in English, we would love to see your diploma and any letters of recommendation that you might have.
Please apply as soon as possible, and no later than the 15th of August 2022.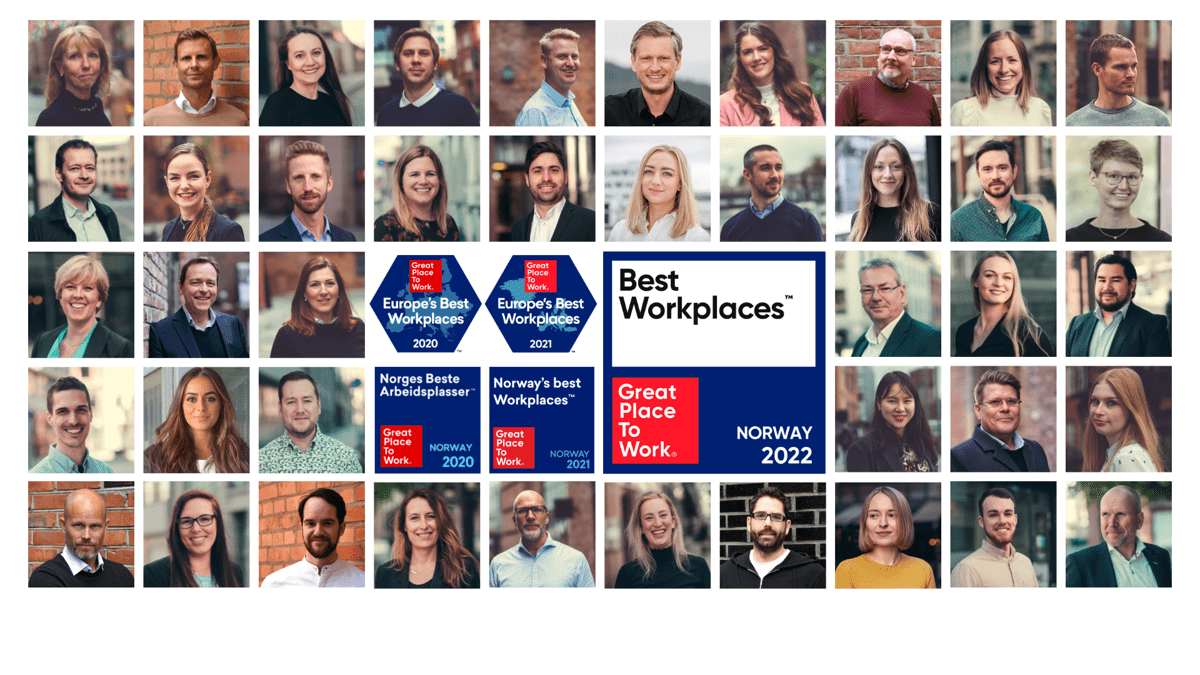 Team

Customer & Partner Experience

Locations

Oslo
Explore careers at FotoWare
About FotoWare
Enabling people and organizations to do more with their content
FotoWare is a Norwegian software company which, in the space of 20 years, has become a world-leading provider of Digital Asset Management (DAM) solutions. FotoWare was founded in 1997 by Ole Christian Frenning (former press photographer 1974-1985 and photo editor of Aftenposten 1985-1991) and Anders Bergman (former leader of development at Hasselblad Electronic Imaging 1985 - 1994), and was one of the first in the world to offer a DAM system.
More than 350,000 users and 4,000 customers in a wide range of industries worldwide use FotoWare today.
Customer & Partner Experience
·
Oslo
FotoWare seeks Legal & Compliance Manager
Do you want to be part of our team? We would like to hear from you!
Loading application form